Magpul DAKA Large Crush Resistant Can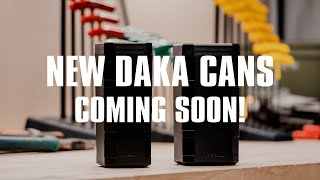 Description
Larger form for expanded storage
High-density foam lining
Crush, Dust, Chemical, UV and Weather resistant
Detail
The Magpul DAKA Large Crush Resistant Can shares many of the same features as our original DAKA Can, with the added benefit of a larger form factor for expanded storage options. Designed to fit large eyewear such as the Magpul Defiant, the DAKA Can Large is a rugged, weather and dust-resistant, high-strength, injection-molded polymer storage solution.
This updated Daka can features an updated, soft-surfaced, high-density foam that completely lines the interior, ensuring lenses, electronics, and other precious items remain secure and out of the elements. The top-loading lid, outfitted with a robust steel hinge, closes with a secure snap, locking shut securely to protect your valuable gear from dirt, dust, and moisture. The DAKA Can, Large makes a great, crush-resistant storage solution for larger personal items, such as medical gear, cigars, travel tools, loose ammunition, personal hygiene items, and much more.
Features
Larger can with new upgrades
Larger form for expanded storage
High-density foam lining for more protection
Crush, Dust, Chemical, UV and Weather resistant
High-strength injection molded polymer with durable external reinforced rib design
Protective positive friction lid closure with durable steel hinge pin
Specifications
External height: 6.6 in.
Internal height: 6.1 in.
External width: 3.4 in.
Internal width: 3.0 in.
External length: 3.1 in.
Internal length: 2.5 in.
Internal volume: 41.4 in cubed
WARNING: This product may contain chemicals known to the State of California to cause cancer and birth defects or other reproductive harm. For more information, go to
www.P65Warnings.ca.gov
.