Sightmark Laser Boresights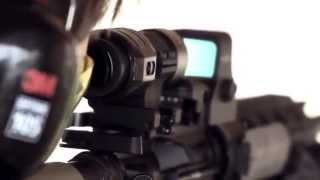 Detail
At Sightmark, we take boresights seriously because properly sighting in a firearm lays the foundation for success. Our goal is simple: provide the best and most accurate boresights on the market for a variety of calibers. Sightmark proudly offers the largest selection of in-chamber boresights on the market. Sightmark Boresights have achieved such high marks in excellence because the designs do not cut corners.
Each boresight is constructed with high quality brass and are calibrated with three set screws in a roller to center the laser diode to the housing. The roller ensures fine adjustments can be made so the boresight is truly centered. This ensures the boresight will accurately project a firearm's theoretical point of impact, no matter what. Sightmark has created a line of boresights that achieve a reliable, true center, meaning you spend less time, and ammo, at the range trying to find the target with your new rifle.
Features:
Precision Accuracy
Reliable And Durable
Fastest Gun Zeroing And Sighting System
Reduce Wasted Cartridges And Shell
Compact And Lightweight
Easy To Pack And Travel
Comes With A Carrying Case
Sightmark Laser Boresights
WARNING: This product may contain chemicals known to the State of California to cause cancer and birth defects or other reproductive harm. For more information, go to
www.P65Warnings.ca.gov
.
Customers who bought this also bought
---